L glutamine and Slippery elm powder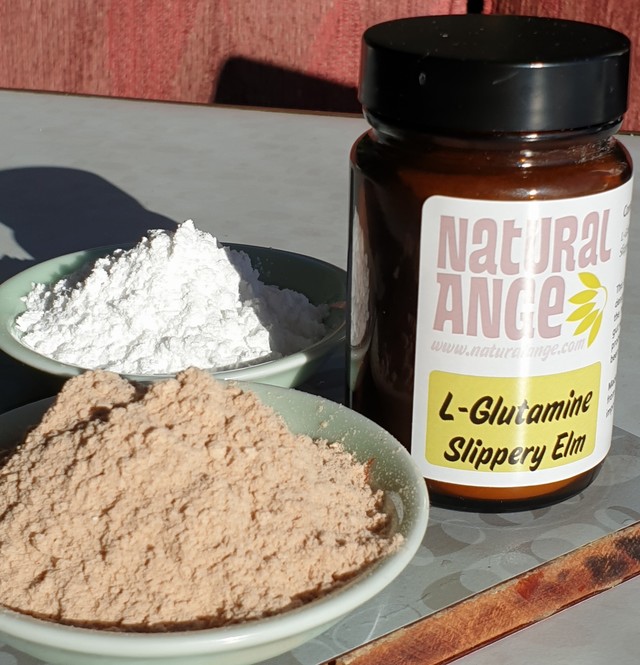 This blended powder is formulated to enhance the healing of the mucosal lining - for example the digestive tract ie the oesphagus or stomach; or the throat if feeling raw or burning.
Mix 1 teaspoon into food to consume.
Seek medical advice if symptoms persist.

Shop online now...