Nasturtium Vinegar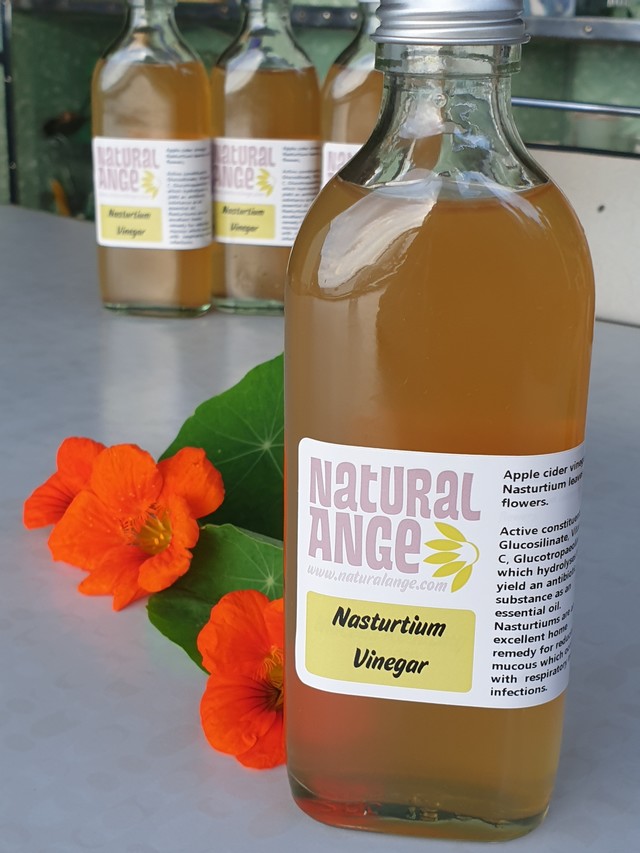 Nasturtiums are an excellent home remedy - with mustard like flavours.
It is useful for reducing mucous which occurs with respiratory tract infections.
Nasturtiums contain Glucosilinate, Vitamin C, Glucotropaeoline - -which hydrolyses to yield an antibiotic substance. Thus boosting the immune system.

Freight Free in Aotearoa | NZ
Shop online now...